X
Ireland's largest display of Harrison Spinks
At Sienna, we believe that there's no such thing as a standard person, which is why we have curated a collection of beds from Harrison Spinks which can be designed around you, right down to the last stitch. Using natural materials, it's tailored to the size and firmness that suits you, and upholstered to your taste. It's more than just a bed, it's a completely bespoke night's sleep. Our team of fully trained staff will be able to guide you through our entire bed collection and help you choose and create the best bed for a great night's sleep. Our expert delivery team can deliver our Harrison Beds to anywhere in Ireland and will assemble the bed in your home, remove and properly dispose of any waste or packaging and can arrange to remove and dispose of your old bed if required.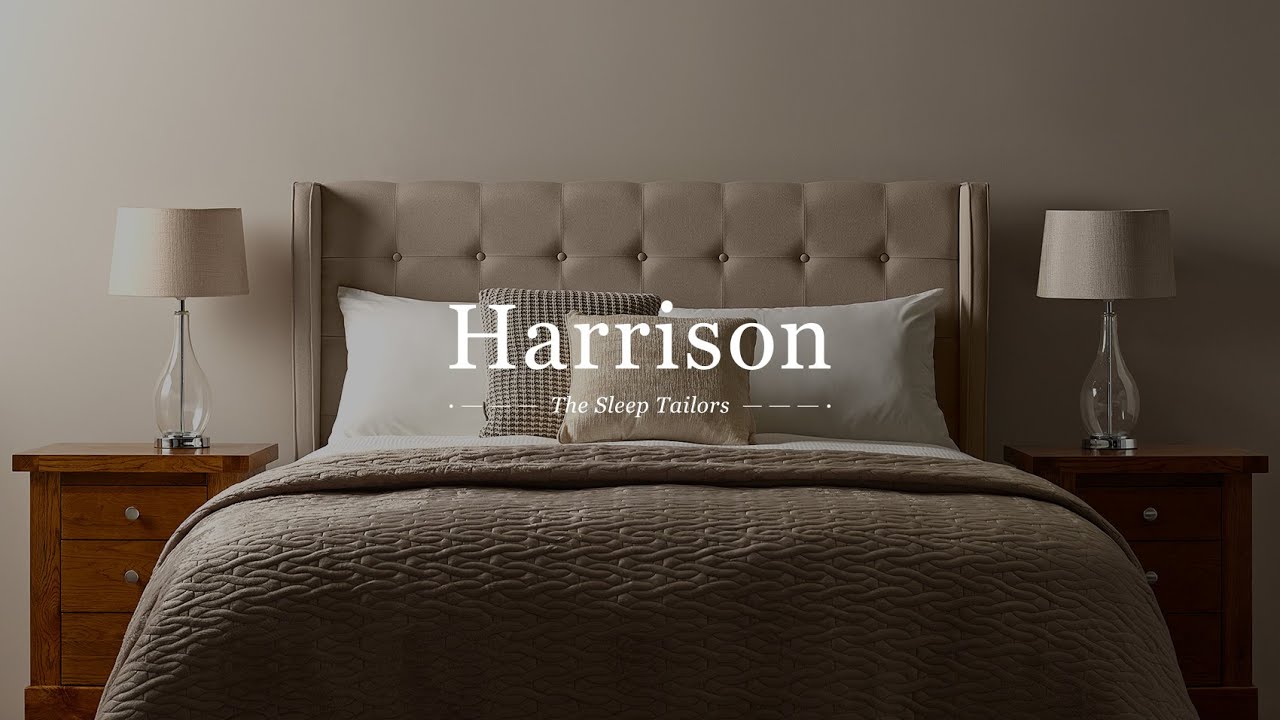 The Sleep Tailors
.
Since no two spines are the same, Harrison beds have developed an award-winning support technology which ensures that your bed can adapt to the contours of your body. This revolutionary spring system helps keep your spine aligned no matter what your sleeping position. To suit the needs of you and your partner, each side of the same mattress can be tailored to a different level of firmness. You can also choose from a variety of colour palettes, bed frames and headboards and make your own bespoke Harrison bed. In the end you will have a mattress that adjusts itself to you, not the other way round.
Ireland's largest display of Harrison Beds
Visit the Sleep Room at Sienna
To truly experience the support and comfort offered by a Harrison Bed, a visit to our dedicated Sleep Room is a must. Our team of bed experts are passionate about Sleep and will guide you through our extensive collection of Harrison Beds and will help you choose a bed that's perfect for you.